This blog's main focus is related to a specific concept, body and brains, and hence to develop both physically and intellectually as a person. To develop physically does also imply and include phenomena such as fashion, and to develop intellectually is also related to for instance traveling, so these two main areas do partly overlap several subjects and domains and consist of a rather broad spectrum of dimensions and activities.
An additional aspect of relevance is what is sometimes called life-hacking. Life is full of choices, and therefore it is both hard and ineluctable to recurrently make choices related to how to invest and spend one's particular time and money. So if one is striving for to develop intellectually, one must select a reasonable quantity of books, journals, blogs, documentaries and podcosts to read and/or to watch and listen to. The keywords in this respect are what can be labeled as smart selection.
Throughout the years, I have read a lot of books – both academic, fiction and other categories – and hence is able to give som proper guidance with regard to which authors and works that one may chose in this respect. However, in this case I will focus solely on novel authors and their fictional works.
I will do this by to exemplify five fantastic novel authors, and in connection with each one of these mention some of their masterpieces. It is quite subjective, of course, but I have considered many aspects while making my decision in this respect, such as that a quite broad age spectrum might be able to enjoy these. For instance, one relevant dimension that I have thought of, is that all of these authors and their respective works, are often easily accessible, and can be found in many libraries and/or in bookstores, and they are available in both English and Swedish editions (and well, Strindberg wrote primarily in Swedish, of course, but his works have in many cases been translated into English and other languages) and very often as audio books too. I hope that some may find these tips useful.
1. Yukio Mishima
I have briefly written about the Japanese author Yukio Mishima (1925-1970) in earlier posts, and in conjunction with this emphasized his interesting lifestyle (he was one of the early pioneers – particularly in East Asia – in bodybuilding, and one of the most talented authors of the whole 20th century: what a combination!).
Mishima produced quite many novels during his active years, but if I would only mention one piece of work it has to be The Sound of waves (1954). It is a fantastic novel about male bravery and love between a boy and girl. It is so well-written that almost every piece of word is like a small section of art. A definite must-read.
2. August Strindberg
Strindberg (1849-1912) is, as most real or potential readers already know, one of Sweden's most famous authors, and like Mishima he produced a vast amount of different kinds of works – not only novels, but also plays, essays, poems and journalistic material, and he was also an Impressionist painter.
With regard to his fictional works – often influenced by his own life experiences – I would have to chose Inferno (published in French in 1898, and in English the first time in 1912) as one of his absolute masterpieces. If a person is interested in existential, scientific and religious topics, this splendid piece of work is the proper one to focus on.
3. Umberto Eco
The Italian semiologist, literary critic, essayist, medievalist, popular scientific and fictional author Umberto Eco (1932-), is one of the leading intellectuals of the 20th and 21th centuries, and possesses an extraordinary amount of knowledge about many different subjects, but medieval history and literary theory in particular.
This broad and deep knowledge is showcased in many of his fictional works, such as The Name of the rose (first published in Italian in 1980 and in English in 1983) and Foucault's pendulum (first published in Italian in 1988 and in English in 1989). Read these two – you will definitely be a lot smarter afterwards, and their plots are quite thrilling and entertaining too. Eco is the predecessor of Dan Brown but only much better.
4. Haruki Murakami
The second Japanese author on the list is Haruki Murakami (1949-), one of the most best-selling contemporary authors on a global level, and behind critically-acclaimed works such as The Wind-up bird chronicle (1994) and less prominent but commercially successful pieces such as the 1Q84 trilogy (2009-2011). You can find his pocket books in virtually every book store in the developed parts of the world, I guess.
Since Murakami is one of my absolute favorites, it is hard pick only one or a few of his works. But I think that Kafka on the shore (2002) still has to be one in this regard. It is a phantasmagoric and multilayered novel, which contents – among other things – overlap psychoanalysis, Greek mythology and Japanese history, while mainly taking place in modern Japan and thus is a interesting reflection of this country's many facets.
5. Michel Houellebecq
Houellebecq (1958-) is one of the most controversial but also acclaimed – at least in his native homeland France and other Western countries – authors in current times, and behind partly provoking novels such as The Elementary particles (originally published in 1998, and in English in 2002) and Platform (2002).
Although it is possible to find stylistic and other sorts of flaws in all of Houellebecq's works, I do still insist on that one should read all or at least most of them, particularly his novel debut, translated into English as Whatever (1994), and The Elementary particles (in English in 1998).
Houellebecq's works are at the same time funny, deeply serious and regardless of aspect relevant, and treat many topics and sub-topics such as the sexual market, prostitution, ageing, existential puzzlement, and some of the obstacles that charcterize the contemporary French society. It is not easy to figure out which side he is on so to speak – for instance, is he a misanthrope or not? – but that is partly why he is worth reading. You have to think for yourself and try to figure out what your own thoughts are regarding these contentious issues.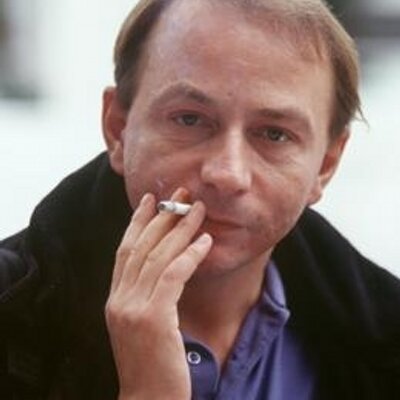 ---
Under årens lopp har jag läst en stor mängd böcker – både akademiska, skönlitterära och andra slags kategorier – och kan därför ge en del vägledning gällande vilka författare och verk som man kan välja bland i detta avseende. Tiden är knapp och det är därför viktigt att göra smarta urval. I det här inlägget kommer jag dock endast att fokusera på romanförfattare och deras respektive fiktiva verk.
Jag kommer göra detta genom att lista fem stycken i mitt tycke fenomenala författare, och i samband med att var och en tas upp också nämna en eller ett par av deras bästa verk. Det är förstås till stor del subjektivt, men jag har ändå tänkt igenom detta ordentligt och det gäller även beträffande åldersspektrum; tanken är att alltifrån 20- till 70-åringar skulle kunna tänkas få ut någonting av samtliga dessa. Dessutom har jag lyft fram författare och verk som i de flesta fall är väldigt lätta att få tag på, både på bibliotek och i boklådor, både på svenska och/eller engelska, ja kanske även på koreanska.
1. Yukio Mishima
Jag har tidigare skrivit lite om den japanske författaren Yukio Mishima (1925-1970) och i samband med det tagit upp denne minst sagt intressante mans – han var bland annat en av pionjärerna inom bodybuilding, åtminstone i Östasien, och definitivt en av 1900-talets mest begåvade stilister – syn på olika samhällsfrågor. Om man endast ska nämna ett av hans verk, måste det bli Bruset av vågor (1954, utgiven på svenska 1965), en fantastisk kortroman om manligt mod och kärlek mellan en tjej och en kille. Oerhört välskriven, och man slipper politiskt innehåll.
2. August Strindberg
Strindberg (1849-1912) är, som de flesta läsare redan vet, en av Sveriges mest kända författare, och har dessutom skrivit pjäser, noveller, dikter och journalistiska texter, samt var även impressionistisk målare. Om man endast ska lyfta fram en av hans romaner får det lov att bli Inferno (utgiven på franska 1898 och något senare översatt till svenska), som behandlar en mängd existentiella, religiösa och vetenskapliga perspektiv och frågor, och är inte minst enastående formulerad. Särskilt skildringarna av Paris är fenomenala.
3. Umberto Eco
Den italienske semiologen, litteraturkritikern, essäisten, medeltidskännaren, populärvetenskapliga- och romanförfattaren Umberto Eco (1932-), är en av de ledande intellektuella under 1900- och 2000-talet, och han besitter onekligen ett enormt, både brett och djupt kunnande, om många olika ämnen.
Detta färgar också hans romaner, som Rosens namn (utgiven i svensk översättning 1983) och Foucaults pendel (utgiven på svenska för första gången 1988), som båda verkligen bör läsas. Som läsare kommer man garanterat att känna sig betydligt smartare efteråt. Eco är föregångaren till Dan Brown fast oerhört mycket bättre.
4. Haruki Murakami
Murakami (1949-) är den andra japanen på listan och utan tvekan en av de mest framgångsrika författarna – på global nivå – i dag; man hittar mängder av hans böcker i inte minst pocketinriktade butiker och på snart sagt varje svenskt bibliotek. Hans långa roman Fågeln som vrider upp världen (1995) är tämligen kritikerrosad, medan flera av hans lite senare verk – som i många fall blivit översatta till svenska under de senaste 10-15 åren, oavsett när de exakt har skrivits på originalspråk – har inte mottagits med samma entusiasm av kritikerkåren, men det varierar och är inget man behöver bry sig alltför mycket om.
Eftersom Murakami är en personlig favorit är det svårt att välja endast en bok, men det får likväl bli Kafka på stranden (i svensk översättning 2007). Det är en fantasieggande och väldigt mångbottnad roman, vars innehåll och teman överlappar bland annat psykoanalys, grekisk mytologi och japansk historia, samtidigt som handlingen primärt utspelar sig i ett nutida Japan med allt vad det innebär av långa bussresor, shintohelgedomar och västerländsk popmusik. Fantastisk och kan läsas flera gånger.
5. Michel Houellebecq
Houellebecq (1958-) är utan tvekan en av de mest kontroversiella nutida författarna, men det är också svårt att kategorisera denne och lista ut vad han så att säga egentligen tycker om sådant som den sexuella marknaden, prostitution och människan som biologisk varelse – läs därför denna utmärkta recension av romanen Refug för att få en bra inblick i hans tänkande och hur det tar sig uttryck i den litterära produktionen.
Trots att fransmannen Houellebecqs verk – för några han för övrigt fått motta prestigefyllda pris i hemlandet – har en hel del brister, vill jag dock påstå att man bör läsa nästan alla eller i alla fall de flesta av hans romaner, för så intressanta och underhållande är de.
Om man vill göra ett något snävare urval i det avseendet kan man dock kanske ta itu med den korta debuten Konkurrens till döds (i svensk översättning 2002), följt av Elementarpartiklarna (i svensk översättning 2000), Refug (i svensk översättning 2006), och Kartan och landskapet (på svenska 2011).
---
저는 특별한 소설 을 미시마 요키오 (특별한 '파도 소리'), 아우구스트 스트린드베리 ('지옥' 특별한 ), 움베르토 에코 (예를 들면 장미의 이름 ), 무라카미 하루키 (특별한  해변의 카프카), 하고 미셸 우엘벡 (예를 들면 소립자 ) 쓰으로  좋아해요. 그 소설 들을 다 읽어주세요.