When I write about Korean culture this subject can be more or less broadened since studies on contemporary Korean culture are often intimately linked to what is happening in other East Asian nations, the United States, and partly also other countries and regions of the world.
One example of this is that some key concepts which are relevant in relationship to Korean studies are also used in many other different contexts. Soft power – coined by the American poltical scientist Joseph Nye (1937-) in the late 1980s, developed in his work Bound to Lead: The Changing Nature of American Power (1990), and re-elaborated in a number of later books and articles – is one such key term.
According to Nye soft power signifies 'the ability to get what you want through attraction rather than coercion or payments', and hence it is different from hard power phenomena such as miltary force, funding, and sanctions. Power – whether 'soft' or 'hard' – is often connected to foreign policy and a particular country's will to influence other countries of the world by the means of dissemination of their own particular cultural taste.
Looked upon in a broader way, it can simply mean dispersion of culture in general and has less to do with power in the normal sense; but since soft power is often linked to current (Western) economic models and globalization, it can be hard to distinguish between soft power and hard economic power. In fact, the economic and the cultural dimensions do often overlap; or rather, soft power is often funded by governments.
I well not try to analyze or describe this complex concept in more depth. However, I will give a brief explanation of how soft power can be used these days. This I will do through a list which comprises five significant countries that use culture in one way or another – often in tandem with funding and/or export of cultural products – as a means of soft power.
The United States
The United States – the world's largest economy and superpower (although a declining such) over the last 150 years or so – does unhesitatingly use a lot of hard power, such as military force, the almost global imposition of their currency, and sanctions against certain countries. But soft power-wise, one can also highlight the near-global dispersion of American popular culture – films, music, sports, fast food etcetera – and its largely market-based economic system and liberal democracy that many other countries either already have absorbed or wish for. The quote below offers a relevant and nuanced overall description of how hard versus soft power can be understood in the case of America:
Take the United Stated as the example. The worldwide popularity of Hollywood movies, Apple products, Google, Starbucks, and the NBA — to name just a few — may be cited as evidence of U.S. soft power, but it would be far-fetched to argue that this soft power has been a crucial factor behind the U.S. ability to get what it wants in other parts of the world. For one thing, drinking Starbucks coffee or watching the NBA does not necessarily translate into pro-American policy preferences. For another, it is difficult to imagine that the symbols of American soft power would have spread to the rest of the world and had such broad appeal had it not been for unrivaled American economic and military power.
China
Chinese soft power has become more evident during the recent years – a country to be the largest economy in the world in the not too distant future – and this has been manifested through for instance the large funding and dissemination of Chinese academic institutions and Chinese cultural centers around the world, as well as large-scale events such as the Summer Olympics in Beijing in 2008:
The Chinese government also has spent hundreds of billions of dollars improving the communication capabilities of its media outlets like CCTV, organizing mega events such as the Olympic Games and Shanghai Expo, funding Confucius Institutes, hosting summits attended by dozens of world leaders (e.g. APEC), and sponsoring forums on regional security and prosperity (e.g. the Boao Forum). An important justification for such lavish spending is that these activities can contribute to China's soft power.
In democratic countries like Canada and Sweden, the academic freedom appears to have been undermined by Chinese-funded and -controlled institutes, which has resulted in several shutdowns of Confucius institutes that promote research on Chinese culture.
Perhaps China may not be as successful as The United States in this regard – people do generally long more for democracy and Starbucks than Confucian values – but the Chinese government does still strive for the use of soft power and has funded a vast amount of projects with large sums of money.
Saudi Arabia
Saudi Arabia is in total a rich country indeed – and at the same time it is one of the most authoritarian regimes in the entire world.
Saudi Arabia's soft power is intimately connected to the country's Wahhabi doctrine, a 'modern' and fundamentalistic form of Islam that was founded during the late eighteenth century and which advocates a draconican, Sharia-based (Hanbalic school) interpretation that will not allow any other interpretation, or for that matter any other religion, than their particular form of Islam. This religio-cultural framework has been funded by rich and influential Saudis since the 1970s onwards:
All in all, Saudi figures show that in the period 1973 and 2002, the kingdom spent more than $80 billion to promote Islamic activities in the non-Muslim world alone. This truly colossal sum has built a huge network of Wahhabi-controlled institutions, including over 1500 mosques, 150 Islamic Centers, 202 Muslim colleges, and 2000 Islamic schools in non-Muslim countries alone. (Alexiev 2011)
Unfortunately, far from all people around the globe stand against Wahhabism and its ideological twin, Salafism, which is manifested through the Islamic State and other organizations and movements that partially hinge on these totalitarian ideas.
Russia
Russia constitutes one of the largest countries and economies in the world, and like China and Saudi Arabia it is more or less authoritarian. Another current characteristic is its geopolitical expansions in for instance Ukraine.
Besides military hard power, influential Russians use soft power by the means of media channels such as Russia Today in order to spread an alternative world-view, different from the Western, pro-EU and pro-American counterpart.
This might be a relatively fruitful way to get both Western and other people more on the Russian side, or at least to have a more nuanced understanding of Russia and what it aims for both culturally, economically and (geo)politically.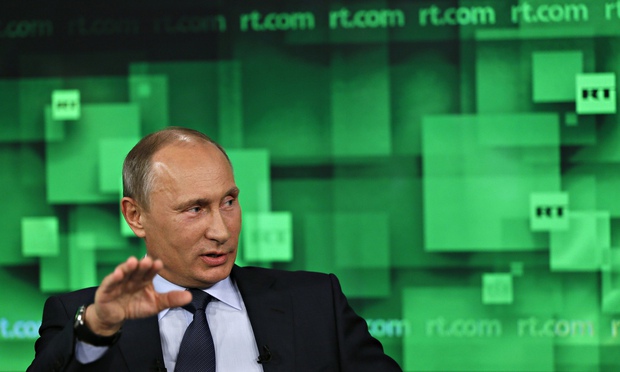 South Korea
I have written serval posts on the Korean wave and explained why I do generally support its dissemination and proliferation.
However, I might add that the South Korean government – after recognizing the good financial results in the aftermath of the distribution particular TV dramas and k-pop – currently uses Korean wave products as means for national branding and consequently increasing revenues through tourism and export of Korean wave products, such as music, TV dramas, and food.
This will probably lead to – and has already to some exetent led to – a positive feedback relationship, since a probable consequence may be a better depiction of South Korea in the global community as well as more revenues; and the revenues can in turn be used for more investment in cultural products and their distribution, which may lead to even larger revenues.
It is also interesting that Chinese leaders are concerned about the vast popularity of South Korean celebrities in China. South Korea is definitely one of the big soft power players these days and constitutes a pop cultural alternative to both the US' and Chinese products.
---
När det gäller nutida eller samtida koreansk kultur, är det ofta relevant att vidga vyerna eftersom den sällan kan förstås som isolerad från det som sker i övriga Östasien, USA och i viss utsträckning även andra länder och regioner. Dessutom kan det finnas kopplingar till aktuella saker som sker i världen. Detta inlägg utgör en sådan bredare utblick.
Begreppet soft power, eller mjuk makt på svenska, myntades av den amerikanska statsvetaren Joseph Nye (1937-) under slutet av 1980-talet och har blivit mer utarbetat i ett flertal böcker och artiklar sedan dess. Det handlar om att övertyga med hjälp av attraktion snarare än ekonomiska eller militära maktmedel (hård makt).
I detta sammanhang kan till exempel populärkultur spela en viktig roll, vilket har varit fallet med inte minst USA, som på närmast global nivå har spridit filmer, popmusik, tv-kanaler, snabbmat och mycket annat under 1900- och 2000-talen.
Nedan ges fem exempel på länder som kan sägas bedriva soft power i en mer löst definierad mening, om än delvis på väldigt annorlunda sätt.
USA
USA har varit världens ledande supermakt under cirka 150 år och är det alltjämt, även om Kina successivt lär komma ikapp både ekonomiskt och militärt. Detta land har också varit framgångsrikt i att sprida amerikansk (populär)kultur på många håll, till exempel filmer, musik, snabbmat och en mängd teknologiska produkter och företeelser.
Mycket av det som USA gör utrikespolitiskt kan visserligen kategoriseras som hard power, men populärkultur, liksom amerikanska politiska ideal och livsstilar, har onekligen attraherat många människor runtom i världen.
Kina
Kina har intresserat sig för mjuk makt under ett antal år, och har bland annat försökt bedriva detta genom att finansiera Konfuciusinstitut runtom i världen. Något tidigare har kinesiska wuxia-filmer och sommar-OS i Beijing år 2008 varit två företeelser som kan kopplas till kinesisk soft power-strävan.
Satsningen på att sprida kinesisk kultur i och genom akademiska sammanhang verkar dock ha fått visst bakslag i demokratiska länder som Kanada och USA eftersom det har lett till, eller tros kunna leda till, censur på institutionerna i fråga – känsliga ämnen som relationerna mellan Kina och Taiwan, Kina och Hongkong, och vad som hände på Himmelska fridens torg 1989 verkar inte vara tillåtet att belysa på Konfuciusinstituten, vilket leder till inskränkt akademisk frihet.
Det återstår att se om Kina kan hitta andra, alternativa lösningar och bli mer framgångsrika i detta avseende.
Saudiarabien
Den globala spridningen av wahhabism, liksom den mycket närbesläktade salafismen, har finansierats av saudiska oligarker sedan 1970-talet och framåt. Det rör sig om enorma summor, så mycket som 80 miljarder dollar enbart i icke-muslimska länder.
Wahhabism är en "modern" och fundamentalistisk form av islam som uppstod under slutet av 1700-talet och vars lära är synnerligen intolerant gentemot andra religioner, inklusive kristendom, liksom andra inriktningar och tolkningar av islam som till exempel shia och sufism.
Tyvärr verkar den trots det ha en viss attraktion bland framför allt unga män på många håll runtom i världen, vilket har kunnat skönjas i fråga om omfattande rekrytering till al-Qaida, IS och andra terrororganisationer-/rörelser som i stor utsträckning bygger på wahhabism eller salafism.
Idén om att som jihadist komma till ett paradis fullt av villiga kvinnor – till skillnad från de sexslavar som används i dag – kan utgöra en del av attraktionen, liksom viss grad av individuella maktanspråk och det meningsskapande som sker genom att vara en del av en kollektivistisk rörelse med högtflygande målsättning.
Ett litet tecken som dock pekar i rätt riktning – och om inte annat är det lite intressant kuriosa – är dock att en saudisk prinsessa gillar G-Dragon!
Ryssland
Ryssland har invaderat Krimhalvön i de östra delarna av Ukraina under 2014 och 2015, vilket förstås kan klassificeras som hård makt.
När det gäller mjuk makt har dock den välproducerade och engelskspråkiga nyhetskanalen Russia Today varit ett viktigt redskap för att sprida en alternativ och samtidigt mer positiv bild av Ryssland och samtidigt en mer negativ dito av västvärlden, framför allt USA och EU. Givetvis finns även amerikanska och västerländska motsvarigheter – Russia Today har i mångt och mycket uppstått som en motvikt till dessa globalt mycket inflytelserika medier.
Sydkorea
Jag har redan skrivit ett flertal inlägg om den den koreanska vågen och varför jag generellt stödjer dess spridning och behöver därför inte utveckla detta så mycket.
Man kan dock nämna att den sydkoreanska regeringen, delvis i samarbete med grannländer, försöker hitta nya sätt att attrahera konsumenter av koreansk populärkultur. Man kan exempelvis tänka sig ett större fokus på det koreanska köket framöver.
Noterbart är också att ledande kineser har oroats en del över att koreanska stjärnor får så mycket uppmärksamhet i Kina, till skillnad från de inhemska motsvarigheterna. En av de allra kändaste kinesiska stjärnorna är talande nog också en k-pop-artist, Victoria Song från gruppen f(x).